Services
---
Our integrated services portfolio can help your business embrace the future of work and reshape your enterprise for what lies ahead. We are uniquely positioned as an 'independent' service provider to ensure customer satisfaction and confidence in our specialization.
BPM, CRM and ERP
---
Today's C-level leaders are faced with ongoing challenge to cut costs, tighten controls and improve performance, without disrupting internal operations or customer relationships. Fortunately, BPM has evolved. It's now about partnering with trusted experts to transform key business processes - and reach the next level of business advantage. While the right ERP system implemented by the right partner, can help you redirect valuable resources more efficiently and strategically. Let us worry about your ERP, BPM and CRM even integrating them for your optimum business advantage and turn your internal resources into core capabilities to differentiate and build your business.
We (build new) or (procure offshelf and deploy) systems. We configure, deploy and provide ongoing support to the retirement of systems for:
Business Process Management (BPM)
Enterprice Resources Planning (ERP)
Customer Relationship Management (CRM)
Data Strategy and Architecture Consultation
---
The architectures of the data services platforms are structured differently and differ from organization to organization ranging from Data Lake, Data Warehouse, Enterprise Content and Document Management supporting the Business Objective through Business Inteligence, Analytics and Visualization for Inights, Reporting, Collaboration and Performance Management. Depending on the business requirements, we drive our consultation to meet our clients' expectations. Some organizations opt to have only one of the following: ODS, Data Lake or EIW which is very limiting.
We provide the following:
Data Strategy
Data Arhiecture
DataOps
Data Change Management
LiveData Cloud Services
LiveMigration
LiveData
LiveAnalytics
LiveHive
LiveRanger
LiveSentry
Business intelligence services
---
This is the business layer and reporting presentation layer within data services platforms. The presentation layer can comprise at least one tool chosen by the organization as the reporting tool of choice or a combination of tools that can meet the business requirements better. Tools range from Cognos, SAP Business Objects, MS PowerBI, Qlikview etc.
Ntokoto streamlines the entire process by providing:
Data mining services
Predictive analytics Services
Business Modelling Services
Data HUB and EIW Testing
---
Testing is very important for data services systems to make them work correctly and efficiently. There are three basic levels of functional testing performed on data services:
Component/Unit testing
Integration testing
Acceptance testing
Non Functional Testing includes:
Performance testing
Metadata testing
Data profiling
Backup and recovery testing
Security testing
---

With the big data implementations come the even bigger challenges that organizations and companies cannot afford to overlook by ignoring the testing requirements because it will results in huge failures. Ntokoto Technology Group have acquired the knowledge of testing big data in big organizations processing millions of records and terabytes of data from multiple sources in both structured and unstructured format.
Big data testing includes:


Validation of Hadoop map reduce process
Validation of data extract and load into EDW/EIW (Enterprise Data Warehouse / Enterprise Information Warehouse)
Validation of reports
Volume, variety and velocity should be considered carefully and performance and failover testing should never be ignored. Setting up the test environment requires a deep understanding of the process, and Ntokoto Technology Group will meet and also strive to exceed clients' expectations in these areas.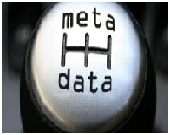 Ntokoto Technology Group has also acquired intensive knowledge in the metadata management sphere, through its founders and top management. In simple terms, metadata is "data about data," and if managed properly, it is generated whenever data is created, acquired, added to, deleted from, or updated in any data store and data system in scope of the enterprise data architecture.
Metadata provides a number of very important benefits to the enterprise, regardless of the size or the organization including:
Consistency of definitions
Clarity of relationships
Clarity of data lineage
There are three broad categories of metadata:
Business metadata
Technical metadata
Operational metadata
All these types of metadata have to be persistent and available in order to provide necessary and timely information to manage often heterogeneous and complex data environments such as those represented by various Data Hub architectures. A metadata management facility that enables collection, storage, maintenance, and dissemination of metadata information is called a metadata repository which can be centralized, distributed or federated/hybrid approach.

We provide the best services in data warehousing that will deliver reliability, primarily dependant on the design, build and support of a warehouse. This includes infrastructure, applications, and batch or online jobs support.
The key points considered are:



Infrastructure selected for your business use
The choice of systems applications selected to run the environments
The methodology used to support batches and online jobs
Ntokoto Technology Group has obtained wonderful lessons through the expertise of accumulated through the years by its top management in the design, building and supporting these environments with large organizations within South Africa.
Managed Services is widely acknowledged as the best model to adopt for technology outsourcing if you have a long term outlook. Widely tipped as the holy grail of technology outsourcing, the managed services model is an attractive proposition both to vendors as well as the outsourcing organization.
Below are a few of the benefits:



Since delivery and management of stakeholder expectations are the responsibility of the vendor, the client organization can fully focus on their core strategic initiatives.
Vendors can be more independent and can have a relatively interference-free management of the project.
It will enable vendors to make long term strategic investments that should indirectly benefit the client organization.
Vendors can also bring their best practices into the project, thereby making key process improvements.
Compared with Staff Augmentation, the SLA driven approach can, to a great extent, put to rest clients' worries about management of stakeholder expectations.
SLA driven approach can also result in key process improvements delivering significant, measurable benefits to the client organization.
Knowledge retention becomes more streamlined and sustainable.
Ntokoto Technology Group has obtained wonderful lessons through the expertise accumulated through the years by its top management in the design, building and support of these environments owned by large organizations within South Africa.